What's popping world, Dee Bomb here once again and the is Dee Bomb's World.
I got a few updates to give ya'll so check it……
Next Weekend I'll be on the road again with The Uncle J Fam and Bone Thugs N Harmony's Flesh N Bone, this time in Duluth and Savage, MN.
**CLICK THE TOUR DATES BELOW TO PURCHASE TICKETS**
8/30- The Rex – Duluth, MN|Buy Tickets
8/31- Neisens Bar and Grill – Savage, MN|Buy Tickets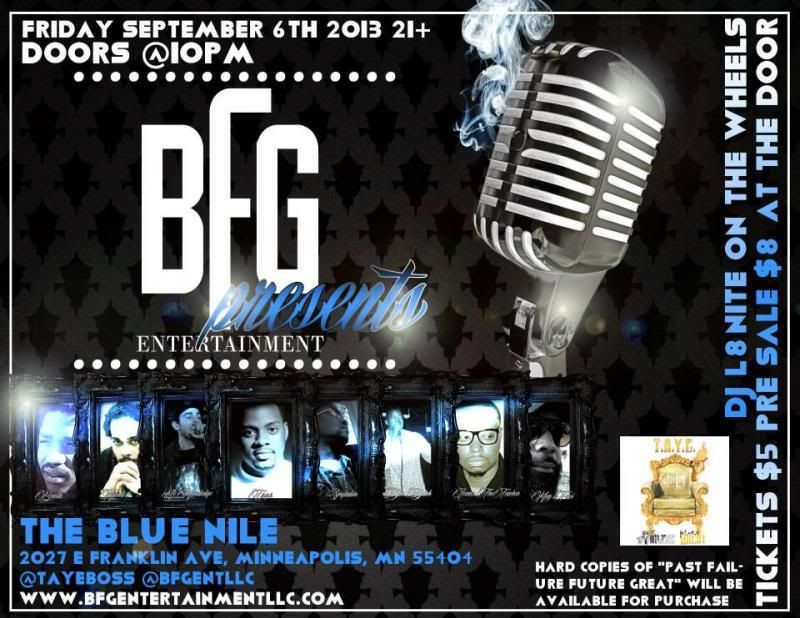 Also my good friends at BFG Entertainment is throwing a show in my hometown; Minneapolis, MN for September 6th at the famous Blue Nile so Make sure ya'll in town to check that out. It will be my first time performing at ALL 3 SHOWS and you don't want to miss out.
9/06 – The Blue Nile – Minneapolis, MN
Dee Bomb – Complex Music Video

Subscribe to Bangin Noize Website for more updates and shows on Dee Bomb.
Be sure to Follow Dee Bomb on Facebook & Twitter.
If you're on Twitter, Use the #BHP hashtag to keep up the conversation on the album, music, & shows.
Dee Bomb – Complex (Single) is available now for purchase at Bandcamp|Itunes|Amazon|Google Play.
Dee Bomb: Dee Bomb's World|Facebook|Reverbnation|Twitter #BHP
Bangin Noize Entertainment: Facebook|Reverbnation|Twitter