Hey what up world, Dee Bomb's here and for those that don't know this is Dee Bomb's World.
Just a head's up, I'm back at The Blue Nile October 4, 2013 with the homie T.A.Y.E. Come Check It out.
10.04.13
The Blue Nile
RSVP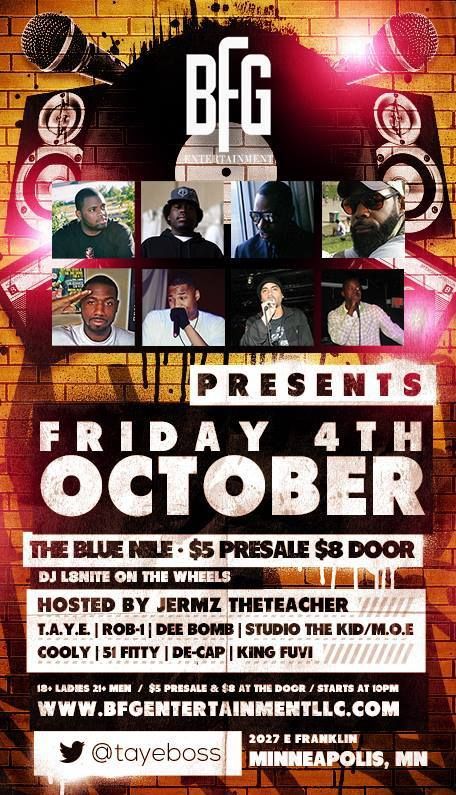 Dee Bomb – Complex Music Video

Subscribe to Bangin Noize Website for more updates and shows on Dee Bomb.
Be sure to Follow Dee Bomb on Facebook & Twitter.
If you're on Twitter, Use the #BHP hashtag to keep up the conversation on the album, music, & shows.
Dee Bomb – Complex (Single) is available now for purchase at Bandcamp|Itunes|Amazon|Google Play.
Dee Bomb: Dee Bomb's World|Facebook|Reverbnation|Twitter #BHP
Bangin Noize Entertainment: Facebook|Reverbnation|Twitter